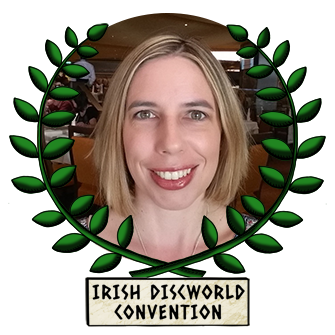 Hotel Liaison – Kerry Butcher

Kerry hails from Cork and this is her second year wrangling hotels.  She first fell in love with the Discworld when she saw one of her classmates reading a Terry Pratchett novel in class. She asked him about the book and he lent her Reaper Man – and the rest, as they say, is history.
This will be her fifth IDWCon and she simply loves them. She is really looking forward to seeing you all again!