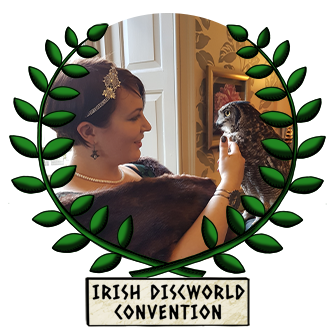 Secretary – Jane Hesling
 
While attending her second Discworld convention, Jane somehow got roped into being Secretary for the Irish Discworld convention. Always happy to help!
Jane first got into Discworld after listening to Tony Robinson reading The Colour of Magic. She then ended up quoting it in her university application (it worked, by the way). Now she's just delving further and further into the Discworld!