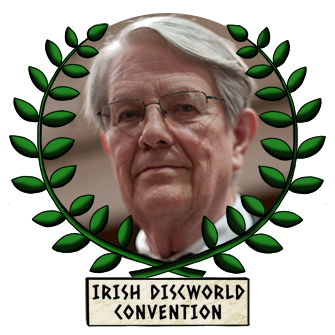 Colin Smythe – Terry's agent and original publisher.
Colin Smythe is the Agent who signed up Sir Terry to his publishing company before he was Sir Terry. He published Terry's first book,
The Carpet People
, in 1971, and his next four novels, before coming to a co-publishing arrangement with Victor Gollancz. When this arrangement came to an end in 1987, Colin became Terry's agent. His publishing company, Colin Smythe Ltd, was started in 1966 and has since specialised in such wide-ranging subjects as 19th and 20th-century Irish literature and criticism, Irish myths and folklore, heraldry and orders of knighthood, fly-fishing, and parapsychology. For his services to Irish literature, he received an honorary Doctorate of Laws (LLD) from the University of Dublin in 1998.